One of the most important decisions any parent will make is choosing the right pediatrician who will look after the health and wellbeing of their child. Undoubtedly, this is one decision that is not easy to make.
Pediatricians are doctors who specialize in taking care of children. Their scope is a broad one and covers not just the physical health of their patients but also the mental and behavioral care of children. They don't just handle infants and toddlers; they also provide care to patients up to 18 years of age – sometimes even taking care of adults.
Pediatricians perform physical exams, immunizations, development monitoring, as well as the diagnoses and treatment of childhood illnesses. Parents and children often build long-term relationships with their pediatricians so it's crucial that you choose the right one.
Below are a couple of tips to help you select the right pediatrician for the job.
Ask for referrals
A good rule of thumb when shopping around for a good pediatrician is through referrals. Parents make friends with other parents and most of the time, they share tips and information on the best way to raise a child. This includes which pediatricians are the best in the area.
When asking for referrals, you first have to know what you want from the service offered. Do you prioritize experience over convenience? Do you want a doctor with an established practice or are you willing to work with new doctors fresh from residency? Are you looking for a pediatrician with a certain specialization?
All these questions you need to answer in order to best determine what kind of pediatrician you want to take care of your child. Remember, you will be seeing the pediatrician regularly so you want to choose one that checks all the boxes, so to speak.
Check for credentials
One of the most important factors you need to consider in selecting the best pediatrician for your family is they need to be board certified. This means they have gone through all the proper training, experience, and have passed all the examinations in order to deliver the best care for all of their patients. You can conduct your research through the internet or by asking potential candidates yourself. As professionals, they would be happy to provide you with the information you need.
Some children will require special needs. For example, a child with a cleft palate will need a pediatrician who is experienced when it comes to Cleft palate speech problems. The same goes for other childhood conditions.
Besides checking for credentials, make sure the doctor doesn't have a history of malpractice or disciplinary actions. You can also check which school they completed their medical degree in and which institution they did their residency training. This will tell you if they have the competency to render the proper care to their patients.
Consider the past experience
It is part of a pediatrician's responsibility to handle all manners of child allergies, illness, and emergencies. Sometimes, pediatricians will also deal with behavioral issues. In order to choose the best doctor that can cope with all the medical needs of your children, the pediatrician should not only have the right education and training, they also need to have enough experience to handle all medical issues they may encounter.
The more experience a pediatrician has, the better it is for all their patients. They'll be able to deal with any health issues thrown at them. If your child has specific needs such as autism or ADHD, you need to ensure that your pediatrician has the necessary experience to handle such conditions. If your child needs to do a certain procedure, ask your pediatrician if they've done the procedure in the past and that they knew the associated risk and complications.
Gender considerations
Children and toddlers may not care what the gender of their doctors might be. In fact, some parents really don't care whether their pediatrician is male or female so long as they are competent enough in providing care to their children. However, as the child grows up, they could have a change of heart.
For example, a teenage girl might feel embarrassed when the doctor doing their breast or pelvic exam is male. The same thing could potentially happen for teenage boys and female pediatricians. Of course, there is always the option to switch doctors as your child grows up but it would mean starting over with building a good rapport with the new doctor. If gender is something you prioritize for a pediatrician, you may want to consider a practice with both male and female doctors available.
Office atmosphere
Parents usually spend a good amount of time inside the doctor's office during checkups for infants and young children. It should go without saying that the doctor's office is has a comfortable environment not just for patients but for the parents and guardians who will have to spend a number of hours inside.
Check to see if there are separate waiting areas for good visits and sick visits. This means that infection between sick children and healthy children coming in for routine check-ups is avoided. You might also want to check if the clinic has a play area to keep children occupied while waiting for their turn. Another important consideration is the staff and how they treat patients.
You can also ask regarding after-hours urgent care for emergencies. You may also want to inquire about what happens if your doctor goes on vacation.
Those mentioned above can help you narrow down your selection for possible pediatricians. However, you also need to be proactive in asking certain questions to further determine if a doctor is a right fit for your child. Some of these questions include:
Which hospitals are you associated with?
How long will a typical checkup take?
Do you accept my insurance?
What is your stand on topics that I find important? Such topics may include:
breastfeeding
vaccination
co-sleeping
circumcision
These questions will help you understand a potential pediatrician better and determine if they are right for the job of taking care of your child.
About Author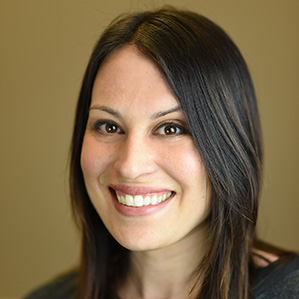 This is a third party article written by Ms. Lily Brooks.
Lily Brooks loves to write about personality development, mental and physical disabilities and ways to overcome them effectively. She is currently working with Verboso, which offers virtual speech therapy activities for children to improve their speech skills.